Homegrown Summer Jam – Part 2
June 30 @ 7:00 pm

-

11:00 pm
Homegrown Summer Jam, don't miss the chance to #ExperienceVictory with the best of Savannah's Americana scene at Victory North Savannah
Support all your favorite Savannah Americana performers at Victory North Savannah Thursday, June 30th ?? Featuring: Eric Britt and the Hologram, Matt Eckstine and Friends, Lyn Avenue, Aaron Zimmer and other special guests to be announced!
ERIC BRITT AND THE NEW AMERICAN HOLOGRAM
Once one of Athens Alterna-rockers, Britt is now one of Savannah'smost influential and respected singer/songwriters. With seven albumsand two decades of touring, he continues to create music that hasdeep folk and roots influence combined with a love of indie music. Thenewest release "Full Circle" showcases his beautiful folk songwriting on the first half, and on side 2 Athens alternative rock band hazel virtuereunited to record some of their best songs.Britt's Savannah band, The New American Hologram, features many ofSavannah's best musicians. Stan Ray on drums, Ryan Kelly on bass,and Jared Hall on piano round out an amazing Americana sound. Thepowerhouse voices of Britt and Stan Ray shine during liveperformances, and rotating guitarists keep the sound fresh. The guitarcast includes Andrew Sovine, Eric Daubert, Ben Kaiser, and KevinRose.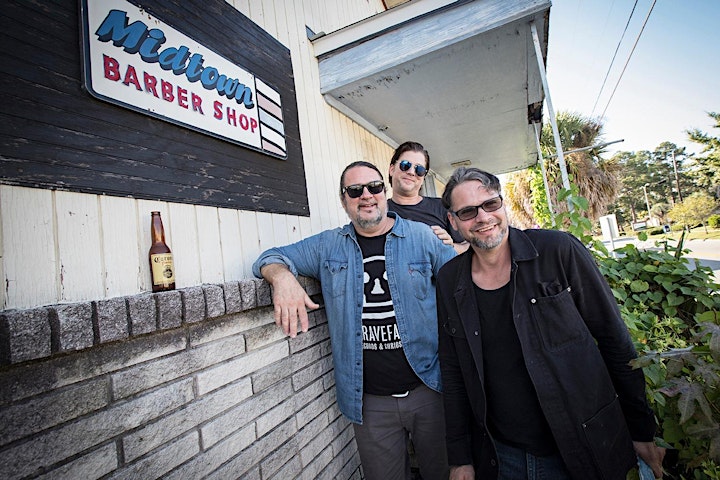 AARON ZIMMER
AARON PAUL ZIMMER – Aaron Paul Zimmer is a Savannah based singer, songwriter, guitarist and harmonica player and has been composing original music for the past 20 years. He began playing live in clubs and bars in Athens, Ga while he attended the University of Georgia. For the past 10 years, he has resided and played music in Savannah, Ga. He is a founding member of the bluegrass group, City Hotel and the Honky Tonk group,The Grand Gestures. In 2019, he released his debut solo album entitled, "Saints and Heretics," which is available on Spotify, iTunes, Amazon. Zimmer's solo material and shows rely heavily on lyric centric folk compositions that weave beautiful storytelling and autobiographical narrative with intricate melodies. Former director and editor for Connect Savannah's music and entertainment section, Anna Chandler: "Zimmer is like a front porch Sinatra, able to demonstrate control and a pleasingly timeless tone framed by a Southern accent. "His music is pleasantly atmospheric and perfect for any arena or venue, coffee shop or bar, fine-dining establishment or street corner, wedding or funeral.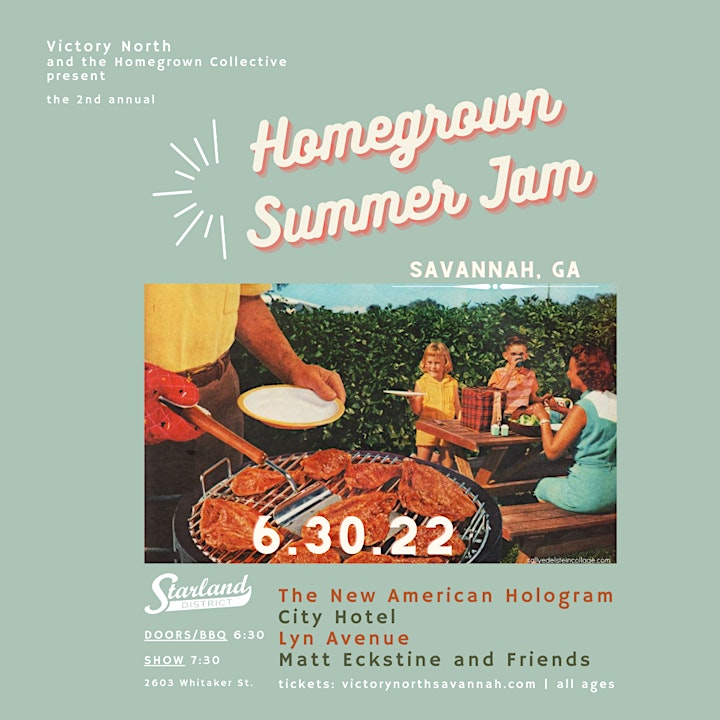 LYN AVENUE
Driven by rich vocals, electrifying leads, and boot stomping rhythms is up-and-coming husband and wife duo known as LYN AVENUE bringing you honest, compelling stories about life in the modern South. Both born and raised in Savannah, GA, Lyn Avenue is comprised of songwriters CC Witt and Patrick Ellington. Their writing style is rooted in sharp lyricism and memorable melodies, organically blending elements of Americana, Folk and Classic Country with just the right amount of southern charm. There is always a story to be told with Lyn Avenue and you can guarantee that you'll be wanting to sing along.
NOTEABLE PAST PERFORMANCES/ACCOLADES:
• Over 150,000 views on 2020 single, Hurricane Bride
• CMA Music Festival (2019) – Nashville, TN
• Superbowl LIVE (LIII) in Centennial Park (2019) – Atlanta, GA
• Selected by Netflix & Dolly Parton for the #JoleneChallenge
• GPB featured artist in support of Ken Burns documentary, "Country Music"
• 50,000 views on video for 2017 single, Kentucky Bourbon
• Added to Vol 51 Acoustic Rainbow Roots Sampler compilation
(delivered to over 1000 radio DJs for extensive airplay in the U.S. and abroad!)
• Featured in upcoming June 2022 issue and compilation of Relix Magazine (longest running music publication other than Rolling Stone)
• Nominated 3 consecutive years "Best Country Band" in Georgia Country Awards
PERFORMANCES WITH:
Chris Janson, Lonestar, Parmalee, Jerrod Neimann, Easton Corbin, Sarah Shook & The Disarmers, American Aquarium, Christopher Paul Stelling, Drew Baldridge, Tyler Reese Tritt, Chris Bandi, Adam Sanders, Craig Campbell and others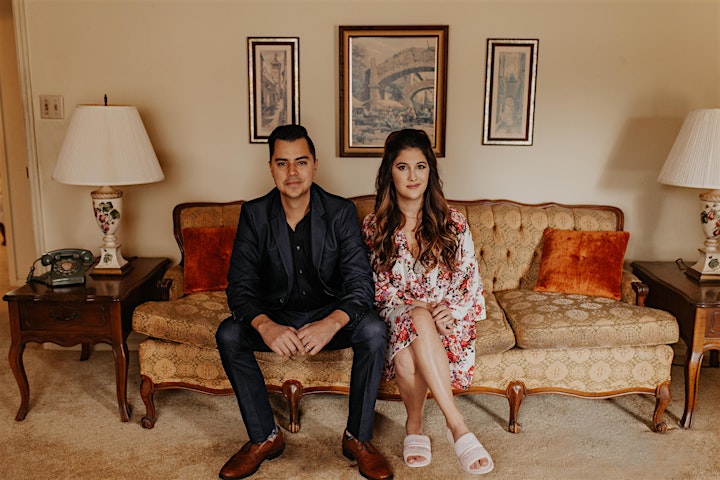 MATT ECKSTINE

For years, Eckstine has developed as a songwriter and performer due to the overwhelming support form his local fanbase that encompasses Savannah, Beaufort and Hilton Head. Performing over two-hundred shows a year, Eckstine is one of the hardest-working and in-demand musicians in the Lowcountry.
Whether solo or with a backing band, Eckstine mixes up the set list with songs from his solo record, his time with The Accomplices, and a range of choice covers, striving to keep the show energetic and engaging for the audience. Eckstine rightfully claims the Lowcountry as his home and his performance space. His second solo album came to life thanks to the very ground he stomps with his guitar every week.