'Sip, Savor and Tis the Season' A Christmas Cabaret
December 10, 2020 @ 7:00 pm

-

11:00 pm
Experience a touch of Broadway, the sweet charm of Ireland, and some Savannah flavor as we celebrate the season of giving.
Sip, Savor, and Tis the Season 🎶
Experience a touch of Broadway, the sweet charm of Ireland, and some Savannah flavor as we celebrate the season of giving. Broadway star Phillip Boykin (Once on this Island, Porgy and Bess), Celtic Woman featured soloist Chloë Agnew and local favorite Roger Moss and Kim Steiner have a delicious show that you will savor.
For social distancing purposes, there is limited seating so get your tickets now. A portion of the proceeds will benefit Savannah Exploratory Charter Academy.
Featured Artists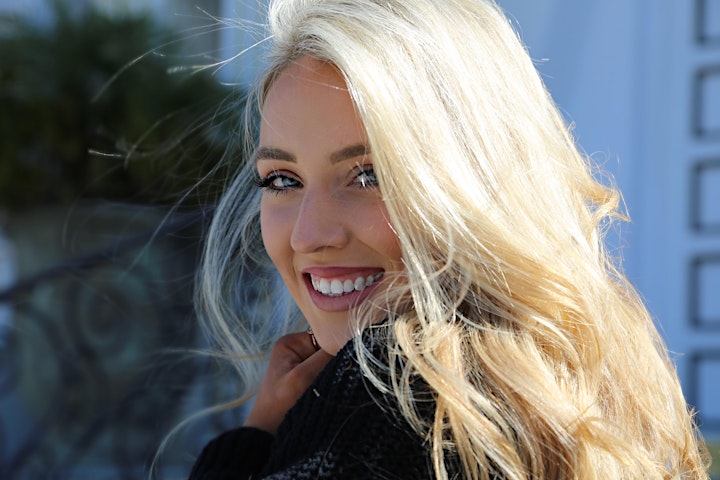 Chloë Agnew
Chloë Agnew is a singer, songwriter from Dublin, Ireland. From the age of 14, she gained fame for her integral part as one of the original (and youngest) members of the internationally acclaimed music group Celtic Woman.
In 1998 Chloë won the Grand Prix at the First International Children's Song Competition in Cairo, Egypt, where she represented Ireland. She made her PBS début in 1999 as part of Handel's Messiah performing alongside Gladys Knight, Chaka Khan, Roger Daltrey and Aidan Quinn. In 2004 Chloë had just finished recording her second solo album 'Walking in the Air' when she was cast as one of the original soloists for the PBS production Celtic Woman.
The Celtic Woman PBS Special first aired in March 2005 and within weeks the group's eponymous debut album reached #1 on Billboard's World Music chart where it held the top position on the Billboard World Music chart for 81 weeks. Their second album, Celtic Woman: A Christmas Celebration knocked their first album to the #2 spot on the World Music chart when released in October 2006.
Chloë is featured on a total of 14 Celtic Woman albums, with songs recorded in English, Irish, Latin, Japanese, Italian, and German which have sold more than eight million copies worldwide, all of which debuted at #1 on Billboard's World Music chart. Celtic Woman sold out concerts in prestigious venues across the globe from Carnegie Hall, Red Rocks, Colorado, Radio City Music Hall to several Arenas in Europe, Japan and Australia, performing for almost three million fans. She has performed with Celtic Woman on the US TV shows Dancing with the Stars, Regis and Kelly, The Today Show and Good Morning America, and many more. In 2013 Chloë made a guest appearance on the show 'Bold and the Beautiful'. While touring with Celtic Woman Chloë performed for three consecutive US Presidents (Clinton, Bush, and Obama) before she turned 20. In 2012 she was named Best Female Vocalist at the Irish Music Awards.
Since her departure from Celtic Woman Chloe has performed at Croke Park's 'Stars, Choirs and Carols' Guinness Book of Records concert to a crowd of 15,000, at the international Military Tattoo festival in Basel, Switzerland, and the Cape Town Military Tattoo alongside 2,000 mass pipe and drum musicians in front of 20,000; onstage with longtime Celtic Woman colleague Lisa Kelly and Irish tenors Paul Byrom, Emmet Cahill and Emmett O' Hanlon (former members of Celtic Thunder) and with Grammy and Emmy nominee and voice of Riverdance Michael Londra at The Fred Amphitheatre in Georgia. She has performed at the Ryman Auditorium in Nashville and collaborated with Emmy award-winning tenor Eamonn McCrystal on his album 'And So It Goes' in a duet with Rita Wilson. She is featured in several television shows that are currently airing on PBS including The Power of Music with Ethan Bortnick and Damian McGinty (Glee Project/Celtic Thunder), and the Nathan Carter Celtic Country show.
In 2017 Chloë began touring with top Irish artist Nathan Carter on his U.S. tours and for the past four seasons has been the headline act for the highly acclaimed and always innovative Atlanta Pops Orchestra. The popular show 'An Irish Heart," as well as their holiday shows have taken Chloë and the Pops to performing arts centers throughout the Southeast and Midwest. She has become a 'Voice of the Irish' for the University of Notre Dame performing for many events at the University including opening for the band Chicago at the Goodyear Cotton Bowl Party in Dallas, Texas where she performed a song with the legendary group. She has also performed with IBMA award winning bluegrass Entertainers of the Year Balsam Range and John Driskell Hopkins of Zac Brown Band. Touring her solo show Chloë Agnew: Live Concert has brought her to many PAC's, concert series, theatres, music halls, and festivals throughout the U.S. and Europe. In 2020/2021 Chloë joined Celtic Woman's 15th year 89city anniversary tour Celebration.
Chloë's début solo single 'Love is Christmas', entered the Top 10 in the iTunes music charts. She recently recorded a new album, ReImagined, arranged and produced by John Byrne/Ireland. Chloë will continue to tour her solo show while touring with Celtic Woman in a future season.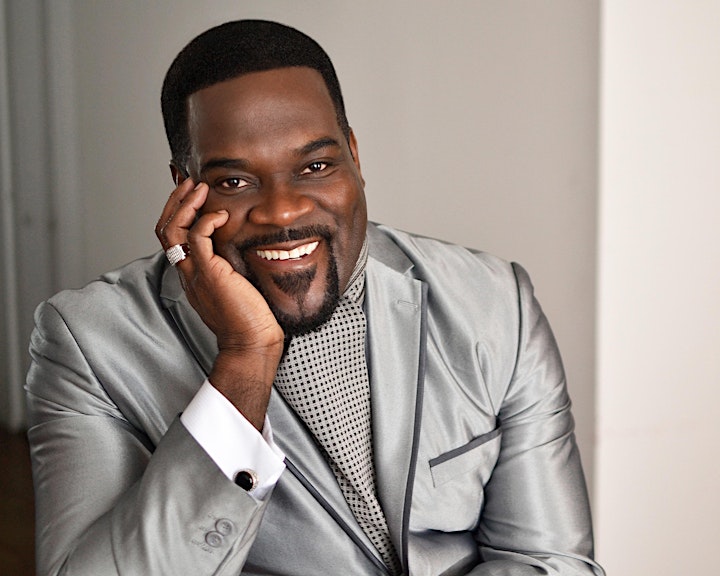 Phillip Boykn
Phillip Boykn (Bass-Baritone) is a 2019 Grammy Award Nominee for the Tony Award Winning CD "ONCE ON THIS ISLAND". He's a Tony Award, Drama Desk and Outer Critics Circle Awards Nominee for his work in "THE GERSHWIN'S PORGY AND BESS". He received the 2012 Theatre World Award and the International Reviewers of New England Awards as well as The Distinguished Alumni Award from The Hartt School of Music where he earned his BM degree. Phillip is a native of Greenville, SC who now resides in NJ. Other performances include, the Broadway revivals, "ON THE TOWN" and "SUNDAY IN THE PARK WITH GEORGE". National Tours of, "SHOWBOAT" several other Regional Theaters and performances including, "SONDHEIM ON SONDHEIM" with the LA Philharmonic and Boston POPS, the Pirate King in "PIRATES OF PENZANCE" with The NY City Center, "AIN'T MISBEHAVIN'", the Opera "PORGY AND BESS", "JESUS CHRIST SUPERSTAR", and "JESUS CHRIST SUPERSTAR GOSPEL" and "SMOKEY JOE'S CAFÉ" to name a few. Phillip performed as Booker T. Washington in the Anniversary Concert of "RAGTIME" at Lincoln Center. He also made is Carnegie Hall debut in "BROADWAY CLASSICS". Movies; Big Hand in the movie "FREEDOM" starring Cuba Gooding Jr., and Sharon Leal, The Driver "TOP FIVE" starring, Chris Rock, Caiaphas in John O'Boyle's "EASTER MYSTERIES" and was featured as the cover story in Classical Singer Magazine. He's a graduate of the University of Hartford's Hartt School of Music in CT he also studied Jazz and Vocal Performance at SC State University, Howard University and the NC School of the Arts. Phillip has toured throughout Europe, Asia, Australia, Russia, Poland and North America. Mr. Boykin is the Founder, Director and Manager of "THE NEW YORK GOSPEL BROTHERS". For more information or CD/DVD please visit www.PhillipBoykin.com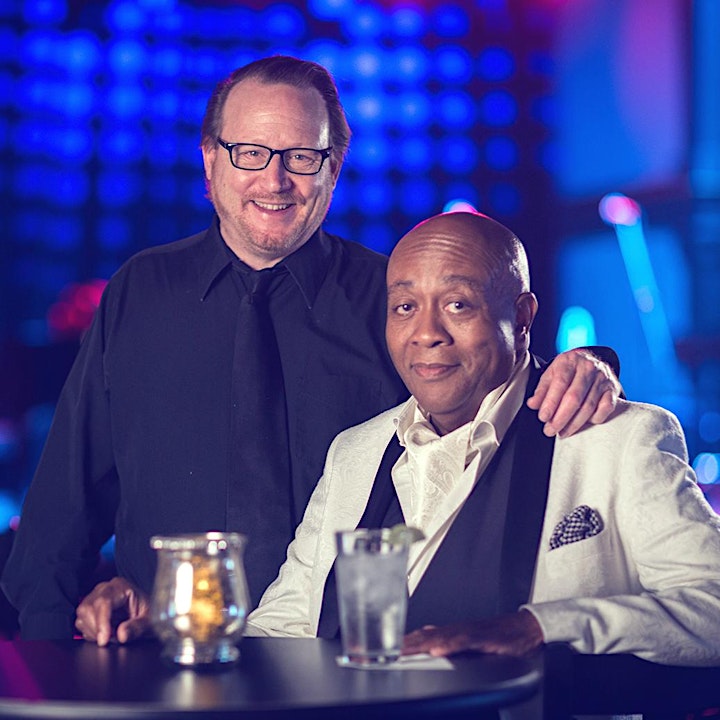 Roger Moss
Roger Moss has been a constant on the Savannah music scene. His rich baritone voice has garnered many awards including Connect Newspaper best singer award for two years and finalist in the American Traditions Competition. He was the soloist for the Savannah Symphony performing to sold out crowds for their Holiday Pops Concerts. He has performed with the Beaufort and Hilton Head Symphony Orchestras. He performed the role of "Jake" in Porgy and Bess with the Memphis Opera.
Equally comfortable singing the American Songbook, or gut wrenching jazz and blues Roger maintains a faithful diverse following. He is at home with a full orchestra or in an intimate setting with piano. Trained by cabaret legend Andrea Marcovicci, Roger's performances are filled with honest emotion.
Kim Steiner
Kim Steiner is very lucky, blessed and proud to be Roger's Pianist, Music Director and Arranger. He has been performing many years, having been all over the world as Pianist, Music Director and Producer. He currently is the Music Director and Producer of the SCAD Honeybees.